FOOD IS LIFE : Feed Your Passion for Culinary
Get started on your dream career. Your Life in Food Begins Here
Know More About Our Courses
Fill this form and share your details, our Counselor will contact you soon, Thank you.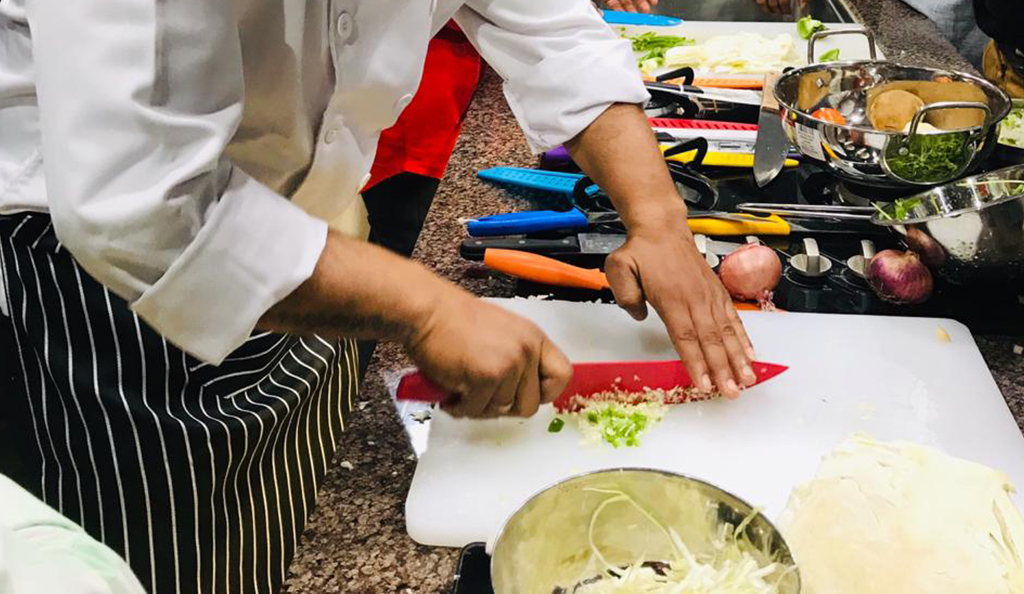 The Culinary (Cooking) course in the Wings Institute
You love food. And you're pretty sure you want to make it your life. If this sounds like you, then The Wings Institute is the only place you need to be. Only at Wings will you get the immersive learning and industry connections that will prepare you to lead in the kitchen, or anywhere else you want to go in food.
At our heart, we develop and nurture a chef's mindset in every Wings student—fulfilled, influential professionals who understand the importance of taste in leading sustainable change in the food world.
Why study Culinary (Cooking) Course?
If you are thinking about a Food Career, You've come to the right place! Wings will introduce you to and prepare you for all kinds of amazing careers in food and hospitality. Food is everywhere, and that means there are lots of different things you can do and be, from chef to a food business owner.
Dream it and you can do it!
What to expect from Wings Institute?
In our modern and updated learning space, you will have access to the best equipment, an independent cooking station, the latest technology and instructors with industry experience. You will expand your creativity through hands-on training designed to make you job ready for any hotel, restaurant or kitchen environment.
Wings offers a blend of theoretical and experiential education, students gain the skills and knowledge to achieve a successful career in today's culinary and food industry. Our culinary learning environments and experiential training locations are best-in-class. We also offer extensive internship and recruitment opportunities to help our students grow their skills in real world settings.
Who can apply for Culinary (Cooking) Course?
Young girls and boys aged 17 years and above

10th Pass or Appeared or Diploma Students or College Graduates

Gujarati, Hindi, English or any Medium Students
About the Culinary (Cooking) Course.
The Culinary (Cooking) Course lasts for a year, with a part-time attendance. Classes are 2-hour long, from Monday to Friday, with a flexible practical schedule.
Culinary (Cooking) Course Modules:
Understanding Kitchen Departments, Communication, Equipments and Fuels

Knife Skills & Kitchen Measurements

Food Safety & Hygiene

Food Production (Different Cuisines of the World)

Baking, Confectionary & Pastry Making

Food & Beverage Presentation and Plating
Additional Free Courses and Training:
Spoken English

Personality Development

Basic Etiquette Training

Grooming and Make-Up Sessions

Gym, Zumba and Yog Training

Customer Service Training

Basic First Aid

Job Skill Training
Apart from the Training and Course Material, the tuition fee includes two uniform sets, Make-Up Kit for females or the Grooming Kit for males, a professional photo shoot for your future CV.
At the end of the training, you will receive a Course Completion Certificate, Internship Completion Certificate from the place of internship together with Cambridge Certificate for English and so much more.
Wings Institute will provide 100% Job Search Help and Assistance. Wings Institute assists students with job search, interview preparation and resume making,
 Disclaimer: Wings Institute does not make any implicit promises or does not give any guarantee for any placement or jobs. Students are paid salaries according to their abilities.