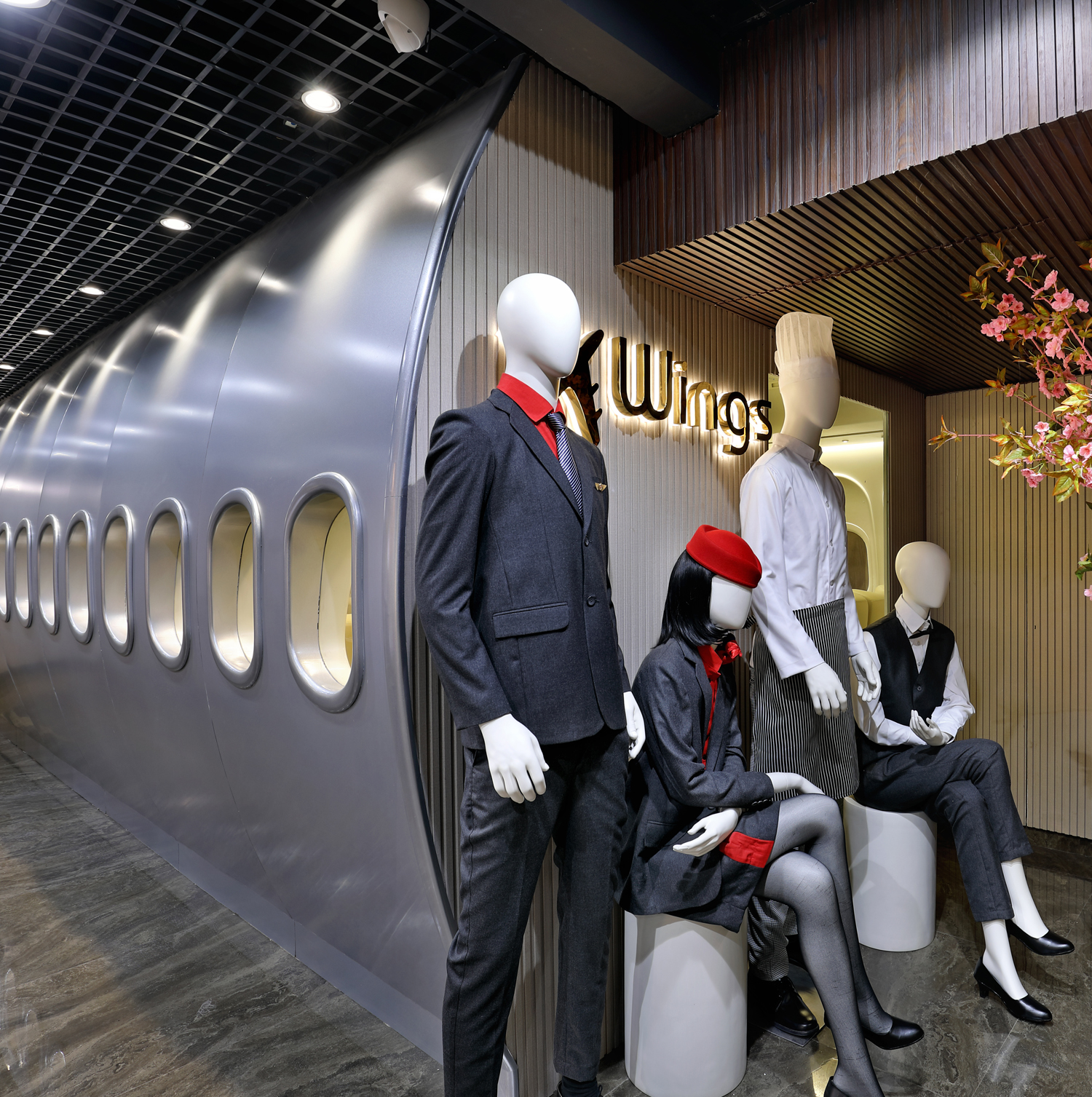 Welcome to the Wings Institute for Aviation and Hotel Management Training
About us
Wings Institute is the Aviation and Hospitality arm of Enbee Education Center Private Limited (EEC), a name known across the country for its commitment to the highest standards of training, international student recruitment and infrastructure quality.
Wings institute is one of the oldest, largest and the most beautiful Air Hostess and Hotel Management training institute in Gujarat.
We are glad to offer you the professional training for Air Hostess, Airport Ground Staff, Hotel Hospitality, Culinary, Travel and Tourism, Retail and Beauty and Wellness right over here in Vadodara, Gujarat.
Since our inception in May 2008, we have become popular as one of the highest student placement track record institute and with our industry associations and quality of training makes us one of the most reliable institute in India.
Wings Institute offers Job Skill Development courses combining the highest academic standards with the latest industry developments and knowledge. The faculty members are industry experts and our state of the art campus is located in the heart of Vadodara, Gujarat that ensures a vibrant and effective learning environment for all candidates. We believe that skills can only be developed with practical training, thus our center is built to ensure that the students are trained in the real work environment.
If you think out of the box and you are young and ambitious with a desire for achieving extraordinary in life, then Wings Institute is just what you need!
Wings Institute is headed by Ms. Mili Mehta (Founder and Owner)
A warm welcome to all of you who have walked through the website of Wings Institute as a new student or a continuing one. The year ahead promises to be an exciting one for you as an achiever, and as a part of the Wings success story.
The state of the art infrastructure at Wings Institute is designed to make the courses more interesting and interactive. Our faculty members and staff are industry experts, well qualified, experienced, and dedicated to help you achieve your academic and career goals. Your education at Wings is an investment that will provide a lifetime of value and enable you to fully develop your potential. All courses offered by the Institute have been developed to ensure that you are fully equipped with the knowledge and skills that are highly demanded in today's job market especially the service industry. During your time at the institute you will be able to enjoy an overall persona development with lots of extracurricular opportunities that will help build immense self confidence to successfully carve your career path. This website will provide information about the vocational courses, admission process, and various services offered by the institute.
Post Covid-19, there is an extraordinary growth in the travel industry, with immense career opportunities for you, thus the Institute has carefully designed its courses to equip you with the necessary academic foundation and job skills.
I hope that you will take full advantage of the opportunities offered by the institute for your personal and professional growth. I look forward to hearing of your many achievements in the coming years.