Interested in working at an Airport as a Ground Staff?
Wings Institute equips students with all the required skills and knowledge to prepare them to serve as a Ground Staff with Domestic and International Airports.
Know More About Our Courses
Fill this form and share your details, our Counselor will contact you soon, Thank you.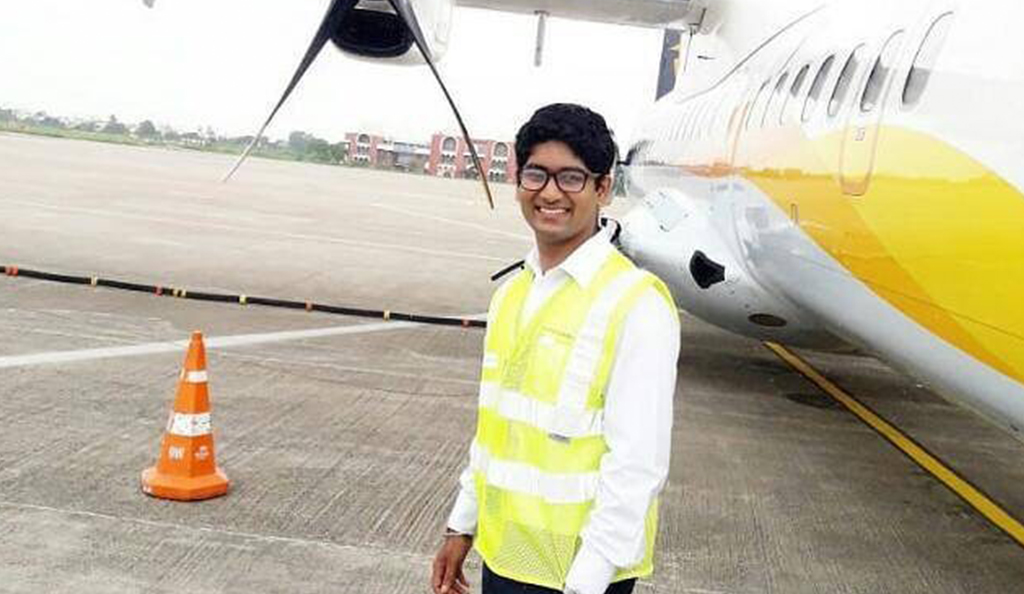 What is an Airport Management Course?
We know the importance of having a competitive edge in the very challenging world of aviation, a certificate of completion from Wings Institute can give you that advantage.
Many factors play a part in you becoming a Ground Staff. In addition to personality, ability, and customer service experience – knowledge is critical to your success. Wings Institute is designed to give you that knowledge.
Taught by the industry experts, our Airport Ground Staff Training Course is an edge on well practices within the multifaceted operational situation in current airline and airport makes you prepare to improve on-time performance in your ground station in the aviation industry.
What is an Airport Operations Executive /Ground Staff?
Ground Crew or Ground Staff work in the aviation industry where they are engaged in various roles at the airport. Ground Staff ensures the safety and comfort of passengers, including checking in baggage, providing information, assisting disabled passengers, confirming reservations, selling tickets, planning, monitoring and controlling airline flight operations are some of the responsibilities they perform.
Who can apply for Airport Management/Ground Staff Course?
Young girls and boys aged 17 years and above
12th Pass or Appeared or Diploma Students or College Graduates
Gujarati, Hindi, English or any Medium Students
About the Airport Management/Ground Staff Course.
The Ground Staff Training Course lasts for a year, with a part-time attendance. Classes are 4-hour long, from Monday to Friday.
At the Wings Institute, we offer you to become a part of our successful training course and learn how to become a skilful Ground Staff.
About the Airport Management Course
There are two types of Airport Management Course at Wings.
One Year course, with a part-time attendance. Classes are 4-hour long, from Monday to Friday.
Six Months Course, with a part-time attendance. Classes are 4-hour long, from Monday to Friday.
One Year Course is a Four in One Course:
Airport Management (Ground Staff Training)

Airport Hospitality

Travel and Tourism Management

Air Ticketing Course
Six Months Course is a Three in One Course:
Airport Management (Ground Staff Training)

Airport Hospitality

Customer Service
Additional Free Courses and Training:
Spoken English

Personality Development

Basic Etiquette Training

Grooming and Make-Up Sessions

Gym, Zumba, Meditation and Yog

Customer Service Training

Basic First Aid

Job Skill Training
Apart from the Training and Course Material, the tuition fee includes two uniform sets, Make-Up Kit for females or the Grooming Kit for males, a professional photo shoot for your future CV. Terms & Conditions Apply*
During the course of studying at the Wings Institute, we will teach you how to successfully display outstanding interpersonal skills and achieve excellent customer service, which constantly meets the goals and vision of the airline company or the ground handler. You will be able to promptly resolve passenger queries and ensure that all passengers are satisfied.
At the end of the training, you will receive a Course Completion Certificate together with Cambridge Certificate for English and so much more.
Wings Institute will provide 100% Job Search Help and Assistance. Wings Institute assists students with job search, interview preparation and resume making,
 Disclaimer: Wings Institute does not make any implicit promises or does not give any guarantee for any placement or jobs. Students are paid salaries according to their abilities.
*Please consult your counselor for the list of deliverables for each course type. The materials may vary as per the course duration and fee.